Bronx Native Chris McCullough has reinvigorated the basketball culture for the SMB Storm, as he wins the 2019 PBA Commissioners Cup. The SMB defeated TNT in game 6 with a final score of 102-92, after trailing the series 1-2 in their best of 7. The narrative for SMB this season has been RESILIENCE! They fought through adversity all season long, Thanks to the big support from Former NBA star Chris McCullough. He finished game 6 with 35 points, 13 rebounds, and 4 blocks. McCullough has been nothing short of sensation for the SMB storm this season, guided them from a 7th seed playoff finish to a Championship. The SMB star averaged 30 points 19 rebs, 4.2 assists, and 2 blocks during the 6 game series. Securing this championship title solidifies McCullough as one of the top players in SMB Storm history. Since McCullough signed with SMB, he set his eyes on the prize of winning the PBA Commissioners Cup.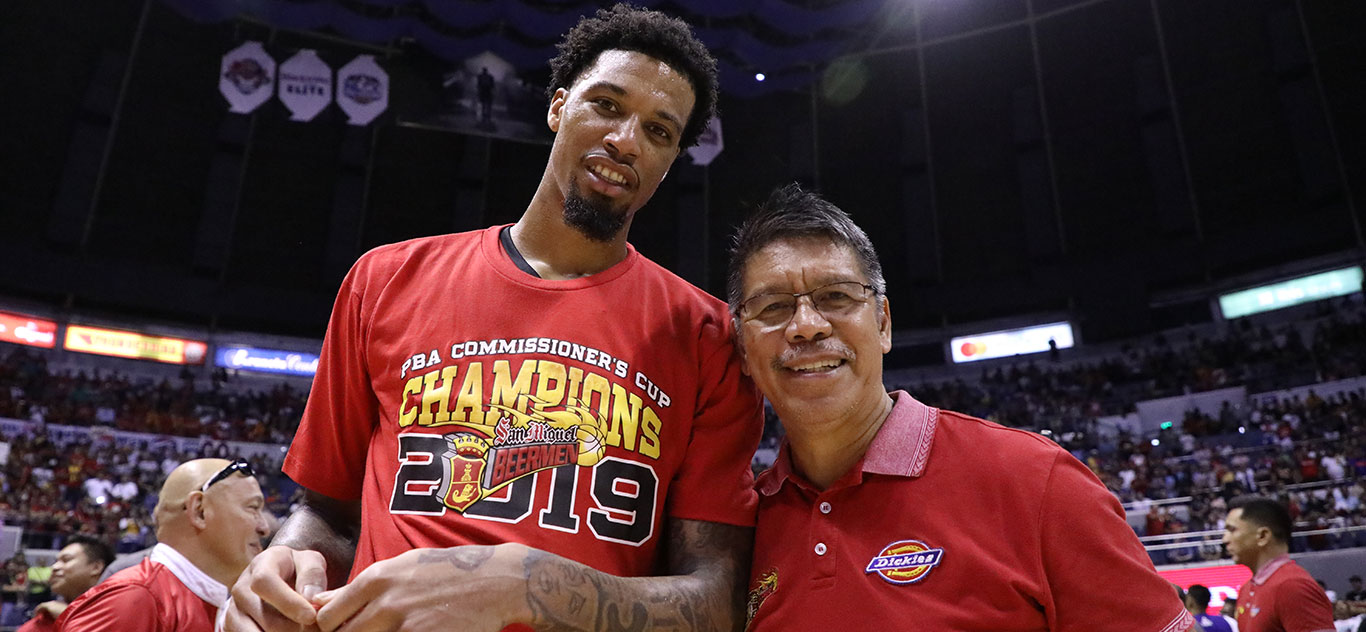 Chris McCullough and Coach Leo Austria
McCullough was apart of the illustrious 2015 NBA draft class and was selected 29th overall by the Brooklyn Nets. Due to an ACL injury that came during his time at Syracuse University, McCullough played in 24 games for the Nets. In his rookie campaign McCullough averaged 5 points, 3 rebs, and 1 steal. During his NBA career McCullough spent time with the Washington Wizards and Detroit Pistons. McCullough has his eyes set on making a comeback to the NBA, and with the PBA title under his belt, he's looking to use that momentum going forward.
#THEYSLEEP.. Chris McCullough for 2.
As the season concludes, SMB went out on a high note. Coach Leo Austria took some time to reflect on the long post-season. SMB has high hopes of defending their championship title next season, it will be a challenge without their star forward McCullough who is currently a free agent. Surprisingly enough, McCullough is hungry for the opportunity to pursue a career down in the Philippines if the NBA doesn't come calling. Last year McCullough participated in training camp for the Detroit Piston. McCullough expresses his deep interests for returning to SMB. The fans and organization would love to see their American star return in the 2019-2020 season. As for Chris McCullough he will enjoy this title, as it's his first on the international level.
Chris McCullough celebrates as he wins the Commissioners cup title.
Athlete: Chris McCullough (@briskuno)
Thanks: @pbaconnect, @sports5.ph, @smbeermen, @spin.ph
Photography by: Tristan Tamayo