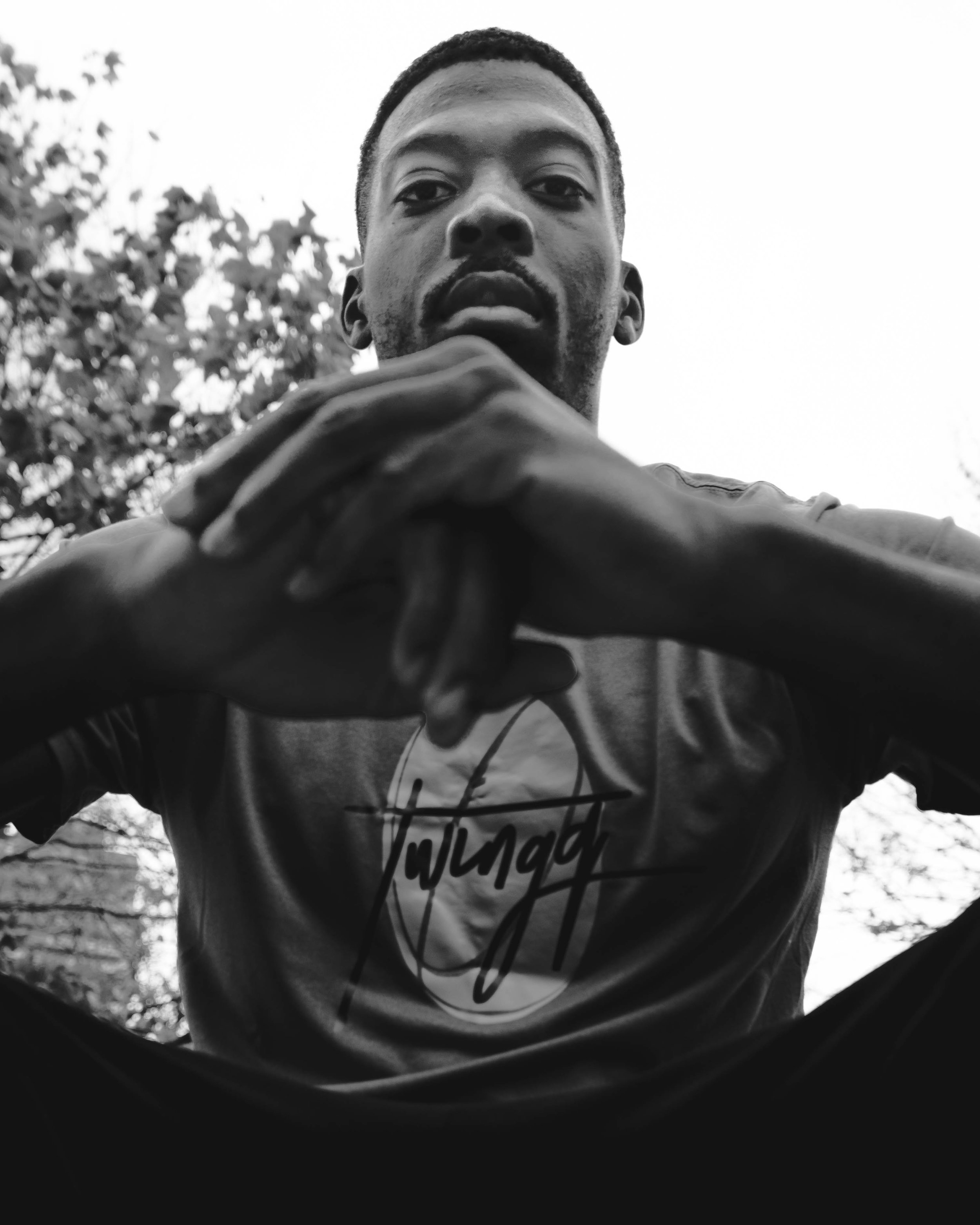 2018 was filled with lasting memories that highlighted several moments of joy, success, and nostalgia. Here are some memorable moments that became pretty significant this year. I believe in pushing the culture forward in the right direction and providing an authentic experience for my audiences. This year I've selected 5 defining moments that I will share with my audience, while highlighting some key lessons gained within these experiences. This is my reminder that sports can be used as a vehicle, which guides you on an adventurous journey. A journey will reveal many of your deepest qualities, highlight your passions and create your own narrative. In 2018 I've been fortunate to share my experiences with my audiences of the TWINGQ brand and also my community. Here's a recap of what 2018 had in store.
4th Annual Anthony Bennett Skills Academy
The 4th Annual Anthony Bennett Skills Academy is a prominent basketball camp in Toronto. It aims to encourage kids to maximize their full potential, as well as hone their skills on the basketball court. The camp included some of the top prospects ages 9-16 across the GTA; who got the opportunity to compete on big stage. Over the years, Anthony Bennett has opened doors for several kids and looks forward to inspiring the next generation of youths. It's always an incredible feeling to be able to give back to the community, especially through sports. It's become something that I look forward to every year; The Anthony Bennett Skills Academy creates a positive atmosphere where kids develop the right tools to become good student-athletes. The one-day camp includes skill development stations, conditioning drills, and a tournament. It's quite a sight to see each kid competing and laying it all on the hardwood. To conclude camp, players received powerful words of wisdom from Randy Rozaay (CEO of Rozaay MGMT) and Anthony Bennett. Also several kids were recognized and received special awards. Next year will mark the 5th Annual AB Skills Academy, I'm looking forward to seeing the new crops of kids grows and develop into stars.
Photo by: Steven Van (@stevenvan)
Rumble In The Jungle 2018
The 4th Annual Rumble in the Jungle made its mark in 2018, the 1-day event included 2 showcase basketball games. Over the years, Scarborough has become the epicentre for top-tier prospects and what better way to share it with our community. Each year we look to unite the Scarborough community with our divine basketball culture, the Rumble has grown to be a unique representation of that. To be able to give back to my community each year is an incredible accomplishment and I take pride in continuing to push the culture forward for that reason. Growing up basketball had so much of a cultural impact in Scarborough; it helped bridge the gap between communities and culture. Basketball gave kids a sense of belonging and something to strive for. We started to aspire for new heights because of our love for the sport. Overall, The 4th Annual Rumble of Jungle provided our audience with high-quality entertainment. This was a special step in the right direction for Scarborough; we need to support more positive initiatives that highlights our unique basketball culture. Next year, will mark the 5th year anniversary for The Rumble in the Jungle. Let's see what TWINGQ has in stores. It's safe to say, that the Rumble In The Jungle embodies the rich basketball culture of St. John Paul II C.S.S.
45th Annual Nike Drew League
As we all know, The Drew league has catapulted into the top Pro-Am in North America. The Drew has sustained a competitive atmosphere that attracts the top pros and college players worldwide. Every year about 360 hoopers look forward to grace the hardwood at King Drew High School. No excuse, just produce, that's the motto each team hopes to embody during each season. The Drew highlights a unique clash between NBA players and local LA talent. 3-time MVP, Frank Nitty has carved a unique legacy and he has no problem telling you about it. Nitty has become a fan favourite due to his ferocious play and competitive spirit. He consistently challenges top-tier players in the league; a memorable moment from last season is when Frank Nitty competed against Denzel Valentine of the Chicago Bulls. Birdie's Revenge ended up with the W and Frank Nitty was the star of the show finishing with 44 points. With NBA stars in the crowd Nitty made sure he didn't disappoint, they were in awe of his heroic performance. Every year The Drew seems to live up the expectation and provides a place of entertainment for the community, for 45 years The Drew continues to break barriers and sets the precedent for Pro-Ams across the globe.
Dyckman Basketball: Dominican Power vs. Strictly Business
Friday night-lights, the main event at Dyckman Park featured a clash between Dominican Power and Strictly Business. There's nothing like NYC basketball in the summer. Dyckman Basketball has gained national notoriety over the last few years, due to their unique "Madison Square Garden"-like atmosphere. Trey Burke of The New York Knicks decided to put on a show for the crowd, erupting for 35 points. The one thing about Dyckman basketball is if you don't bring your "A" game the crowd will let you hear it. The tandem of Trey Burke and Chris McCullough seemed to be a handful for Strictly business in the first half. But the stellar play of Trahson "Tom Shepp" guided Strictly Business back into the game. Trey Burke decided to take matters into his own hands, he went off on a 10-point scoring run that brought Dominican power within reach. But Tom Shepp and Strictly Business had too much firepower that night. Dominican Power fell short 95-91; the epic duel between Trey Burke and Tom Shepp was a memorable moment from the 2018 Dyckman season. The Dyckman tournament has been the home to NBA stars like Kemba Walker, Kevin Durant, Lance Stephenson, and more. What makes Dyckman basketball so unique is the crowd; they bring a different type of energy that people haven't seen before. Next season what epic battle will we witness? Remember that all roads lead to Dyckman.
Rico Hines "UCLA Runs"
During the off-season Los Angeles has become a melting pot for pros and NBA hopefuls. Each year the top skill coaches and agents head to LA to set up their operations for pre-draft. An annual ritual that have caught the attention of the top professionals is Rico's UCLA runs, all summer long UCLA alumni opens the door to give back to his community. Rico has been responsible for the development of several top-tier college prospects and NBA stars (Jalen Hands, Corey Sanders, Thomas Bryant, and Pascal Siakam). UCLA' has become sacred to the basketball fraternity and a place where NBA hopefuls can get a taste of what the NBA game is all about. By July, the gym courts are filled with NBA stars and draftees. On one court you'll have Paul George and James Harden teaming up against Blake Griffin and Russell Westbrook, and on the other court you have Ben Simmons putting on a show. There is no better atmosphere on the west coast than UCLA runs. On the east coast Chris Brickley's private runs have also attracted top NBA talent to his gym. During the Men's fashion week, LeBron James and Ben Simmons shut down the gym. In a matter of minutes highlight videos circulated across social media and eventually went viral. One memorable moment from Rico Hines' runs is when MVP James Harden made his debut, he showed all the players why he's a MVP. His playmaking ability and sharp shooting led his team to several wins that day. Also, Rico provides mentorship as an extension of his platform for NBA stars and college athletes in hopes of them maximizing their potentials. It's not hard to find a good pro run in LA, head down to westwood and get a sweat at UCLA's legendary SAC gym.
Thanks: Nike, Drew League, Dyckman Basketball, Hometeam Hoops, Rozaay MGMT,
Photos by: Aaron Poole, Ryan Currie, Bryant Alexander, Mariam Konate